Plan the Distribution
of Your Estate With Our Help
Get the aggressive representation you deserve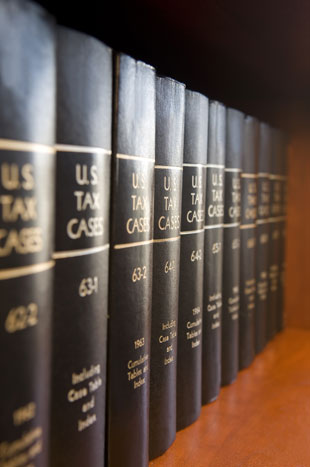 As a Pullman Estate Law Firm, we work with clients throughout the 99163 area and help them to prepare for their future. Regardless of how sizeable your assets are, it is important to create wills and trusts that document how those assets will be distributed. When you die, your estate includes everything that you own including homes, cars, personal belongings, bank accounts, retirement funds, investments, life insurance policies and more. If you don't plan for how they will be distributed, the government will decide for you in probate court. Avoid this situation by calling (509) 338-0908 and scheduling an appointment with Prinz & Brozik PLLC to ensure that your wishes are carried out both now and in the future.
Creating a Will
At Prinz & Brozik PLLC, we can draft a will that is created after gaining an understanding of what goals you have for your family. When representing clients throughout Washington we always ask if they have any minor children. If so, the will is necessary to appoint a guardian for them. This is one provision that must not be left to chance, as their entire future depends on it. Even if you have a trust, you need to have a will as well in order to protect your children.
The main advantage of creating a will is that it can be done fairly quickly and is affordable. Those that don't have the funds to invest in a trust now can start with a will and create a trust at a later date. Once you pass away, creditors will have a set amount of time to file a claim before it can expire, which is a benefit to your heirs. Probate is still required with a will, but the process will go smoothly when working with an estate law firm. To create your will call (509) 338-0908.
Advantages of a Living Trust
When you leave someone an inheritance, it will impact their entire future, so it is important to create a document that does more than simply transfer assets. If you are looking for a more comprehensive estate planning solution, ask Prinz & Brozik PLLC to create a living living trust for you and your family. There are many reasons that people throughout Pullman, WA have a trust created. It provides the ability to plan for the future beyond what is available when creating a will. For example, if you are giving assets or money to certain heirs, you can control when the funds pass to them. This is particularly relevant if you want children or grandchildren to have reached a certain age and passed milestones prior to giving them any money. By exercising more control, you can set them up for a successful future where the funds are, hopefully, used wisely.
For people that lived in one state and moved to another for retirement, a trust can be particularly helpful. You can own property in WA and other states, put all of those assets into the trust and avoid needing to go through probate in order for those assets to be distributed. Prinz & Brozik PLLC can help by setting up the trust and transferring the property into it.
When establishing your living trust, you should name a successor trustee who you trust to manage and distribute your assets. This will provide you with additional peace of mind knowing that someone you have a relationship with will be handling your estate. Another benefit of a trust is that it remains private after you die so that no one will know how assets were distributed. By creating one, you will also prevent the need to go through probate which can be time-consuming and costly.
Remember that both real and personal property needs to be transferred to your living trust in order to avoid probate. Prinz & Brozik PLLC can establish your living trust but unless you move assets into it, they will remain unprotected and the benefits of a living trust will not apply to them. Once your living trust is established, real property can be transferred to it by changing the title. At Prinz & Brozik PLLC, our staff will provide you with instructions on how the property should be titled and we can either complete the transfer for you or you can do it on your own using a Quit Claim Deed. It is important that everything is titled correctly so if you have any doubts it is better to have us handle the transfer.
Your personal property can be transferred by changing the account ownership. For example, if you have a large savings account that you want to transfer to the living trust you just need to speak with your banker and provide them with the instructions. By placing all of your properties into the living trust, it will be protected and transfer to your heirs without going through the probate process in WA.
Planning for Estate Taxes
People living in Washington have to live by the tax laws at both the state and federal levels. When you die, your estate is exempt from paying taxes up to a certain amount. This can change on an annual basis based on what the legislature does. For the updated limits call (509) 338-0908 and speak with Prinz & Brozik PLLC. If it looks like your estate will be over the state or federal limit, we can discuss various strategies for minimizing your tax exposure. If your heirs live outside of WA, we will also explore how receiving an inheritance can impact them from a tax perspective. We can provide you with solutions and engage the expertise of a CPA or tax attorney if necessary.
We get a lot of calls from people in the 99163 area that want to avoid probate. The best way to do so is to create a living trust and transfer your assets into it. The majority of your assets can be held by the trust so that when you die, there is no need to go through probate. If you only have a will, probate is still typically required in order to complete the distributions and settlement of the estate.Probate usually takes about six months to a year to complete. Through probate, your estate will be monitored by the court as court documents are required to file in a probate. With a Living Trust, your Estate will not be monitored by the court system unless there is a dispute and one of the heirs files with the court system.
How long this takes is dependent on how backed up the court system is at the time. The probate process generally costs around ten percent of the estate so by creating a living trust you can prevent the time and money that your heirs will spend.
To learn more call Prinz & Brozik PLLC at (509) 338-0908 and schedule a consultation.
Probate Attorney  >  Criminal Law  >  Estate Law Firm
Prinz & Brozik PLLC located in Pullman, WA. Explore additional topics covered on our website: